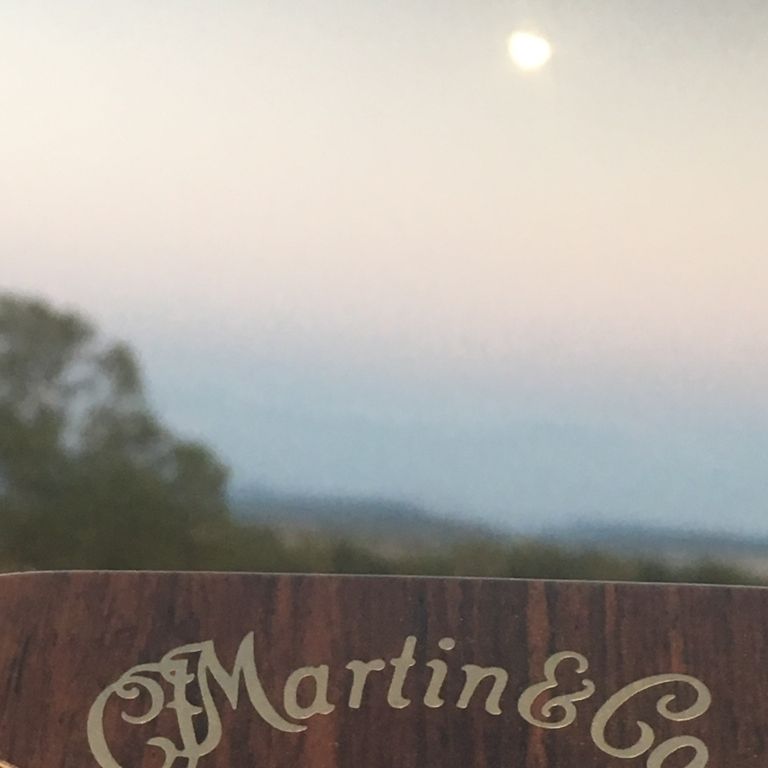 Root Of It
Acoustic Album
I had been trying to keep recording after the release of my last full band CD Morning Herbs, yet relocating to Colorado with My son Isaac, and trying to reestablish a normal life, took some time. Though I had my long time drummer Mike G. in the area, trying to catch the vibes of tunes with no live experience behind them was a challenge, as was our new lives and careers, and just hangin' in the studio like the good old days wasn't going to happen. We still managed to nice up a few songs and those will be released on the next CD entitled "Songs The Cat Dragged In". 
But during these last ten years of recording, I also saw and heard many early versions of songs that many times were better as scratch tracks or acoustic versions, than the later full song with a new electric guitar chuck, drums and bass, and all the rest. And about five years ago I recorded "What We Started" (on this new CD), and promised myself I would not add anything to it, not even re-voice the lyrics I hadn't quite finished here or there. It was recorded in one take for guitar/vocals, and another take for the bass track, and done. Now, I'm not saying it's some masterpiece or anything of the sort, it's just the Root Of It. It is how I begin all recordings when we are not recording a full band. 
So that song started me thinking about my roots as a song writer, how I play the acoustic guitar when I am playing the songs to myself. How that style of guitar is not what you play when you are laying down a chuck guitar in a full band setting. I also stared to realize a full band was unrealistic in that time, so started practicing for solo acoustic gigs. That was extremely scary as you and your guitar must drive every song. However, it did lead to me reaching towards other styles of music that I had loved since I first heard a radio. Just as I was starting to actually book some gigs, David "Bassie" Christeson called from the Boston area to say he was moving out to Colorado again, and what was the music possibilities. I told him about the happy hour/dinner show circuit I was trying to play and he would fit right in. We played Siam in Telluride exclusively that summer of 2009 and quickly saw there was a freedom within the sound, as well as a larger repertoire of music that crosses more genres. With reggae bass on his left hand, and organ on the other, we can give the people a nice sound without being too intense volume wise. 
Summer 2010 rolls around and I am playing gigs with Bassie, I start a solo gig in my hometown of Norwood, and Tony FNG shows up with this tight guitar rig and a blues rock background, and just starts playing his ass off from moment one. It was so nice in fact I brought my new zoom digital recorder to the following thursday gig, and captured "RU lonesome 2nite" (on this new CD). Now while my bacardi infused guitar playing is shady at best, Tony had come this week prepared and really put some soul into that song, in my opinion.
And there you have it. I did the same thing with Bassie at Siam and we captured songs 6,8, and 11. Though I overdubbed vocals on 8 and 11. I recorded songs 2,5, and 7 acoustically, and songs 1,3,and 4 with Bassie and Tony in the studio. The Root Of It is a collection of these non full band songs that I had been looking to do more of since What We Started. I hope listeners enjoy it as much as the live crowds have, as it will allow me a confidence to put out alternative versions of songs. Doesn't mean I won't remix them someday with some drums and layering of sounds, but I needed to see a project through without reverting to those type sounds and something representative of the current project as well, for booking more shows if nothing else.